Before the lockdown trip to Chamonix
In february 2020 I could sneak out the Netherlands for a 4-days adventure around Chamonix, with Mark. Not knowing that this would be the last trip to the mountains for a while.. 🙁
We started off with a nice skitour to the col des amethystes (at around 3.500m). Not acclimatized yet, something like this is quite a challenge for me, but it was nice anyway and so good to be back in this beautiful part of the Mont Blanc range! And while the Grand Montets is still closed, it is also less crowded than usual 🙂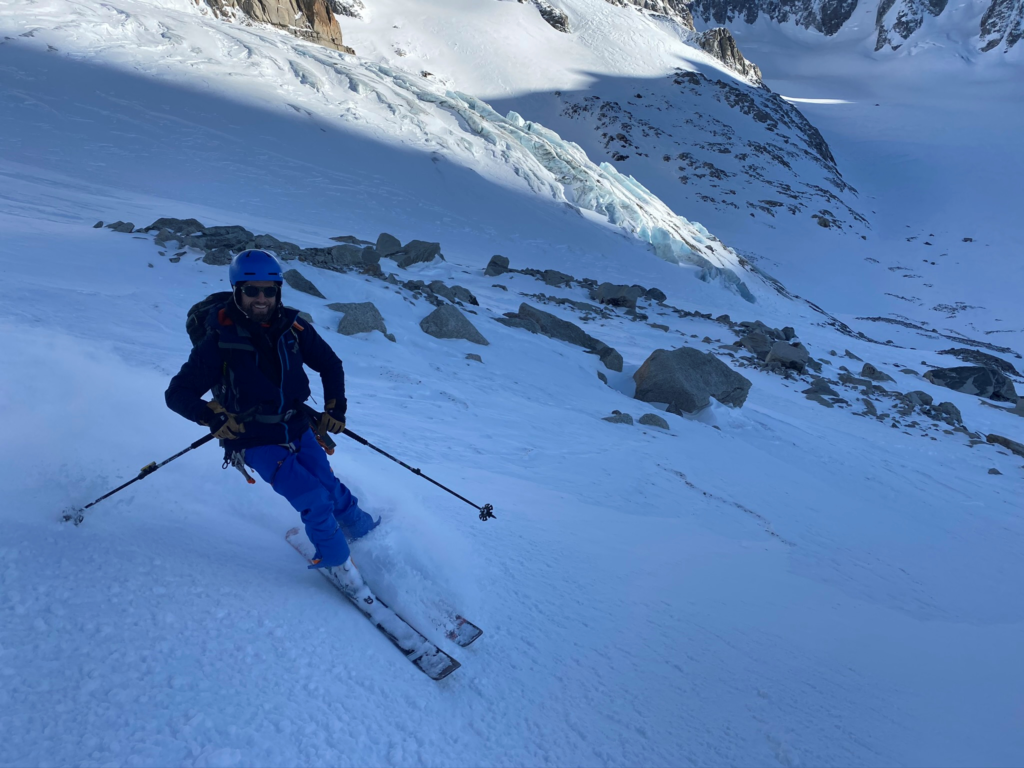 The next day, we head to the other side of the Mont Blanc through the tunnel to Aosta to climb a multipitch. However, we end up sportclimbing in the winter sun in a very nice gneiss area. Good climbing, great company and views over the Alps, I could do this the rest of my life. The wine tastes good after this enjoyable day..
The third day, we took the first cable car up to the midi to use our ice axes.. we wanted to climb the Pellissier gully on the Pointe Lachenal and ski down to the tram afterwards. However, when we got there, there were 3 parties waiting already. They had been sleeping in a tent on the glacier. We decided to go into the gully on the right of the Pellissier. After a spicy first mixed pitch, we decided to bail and go back into the Pellissier. The rest of the route looked to thin and unstable..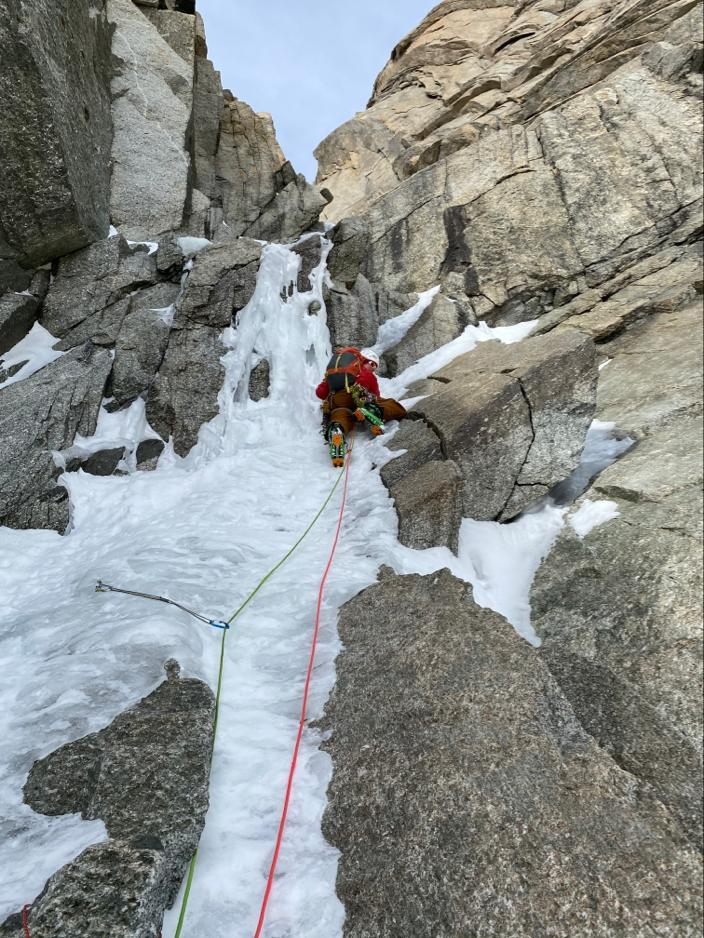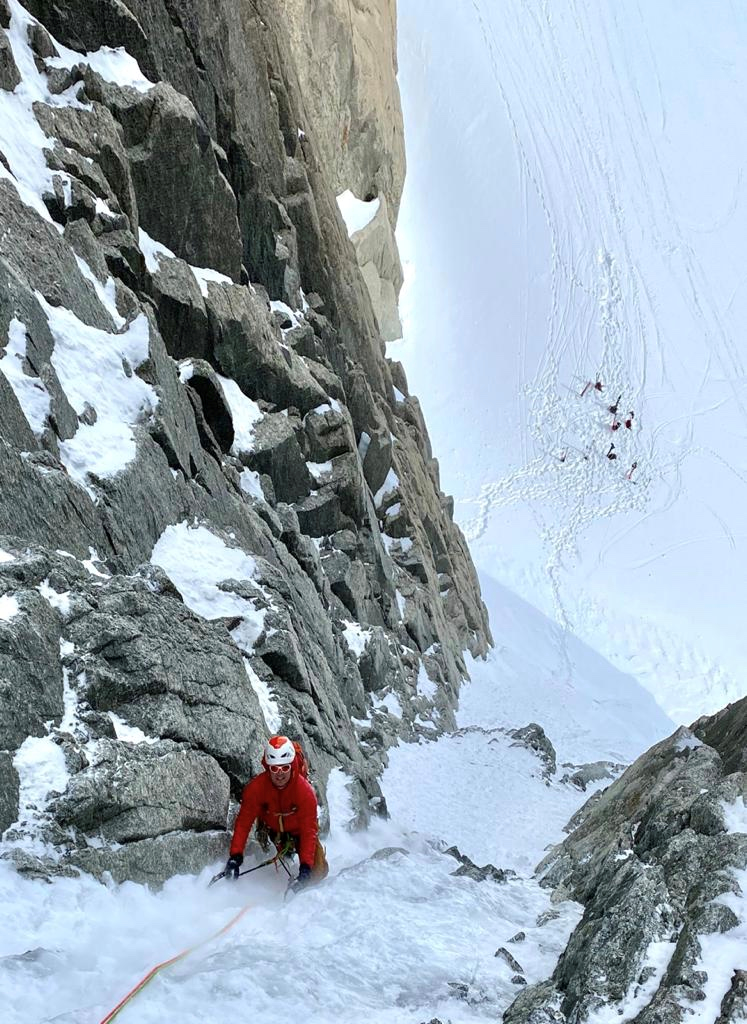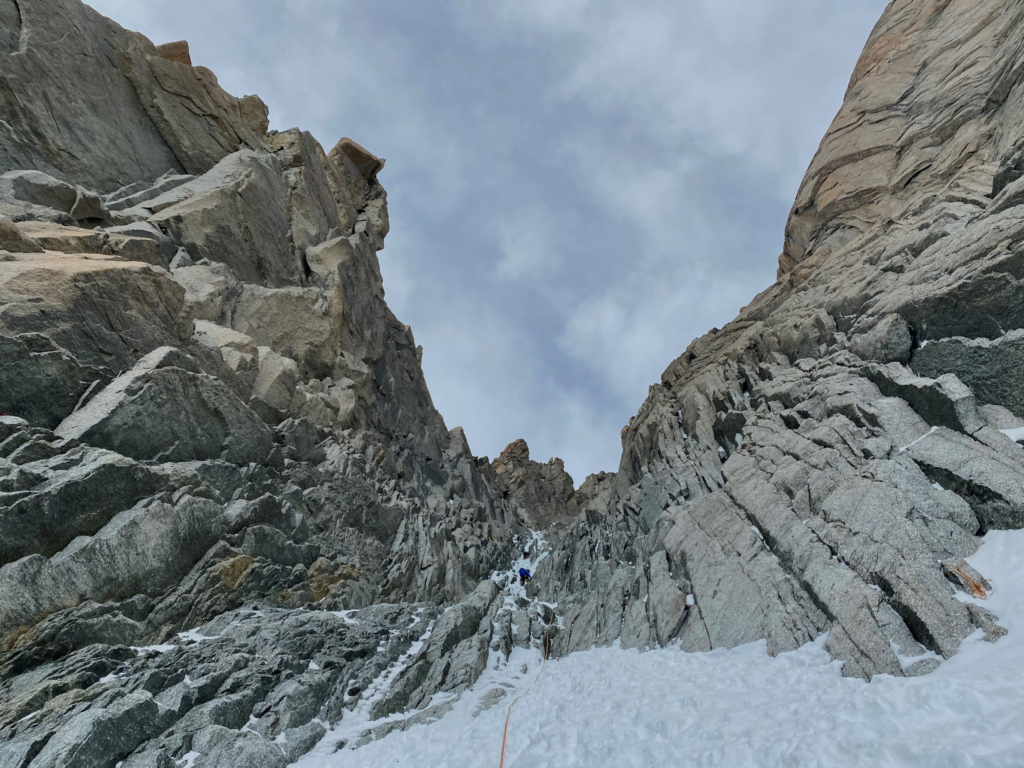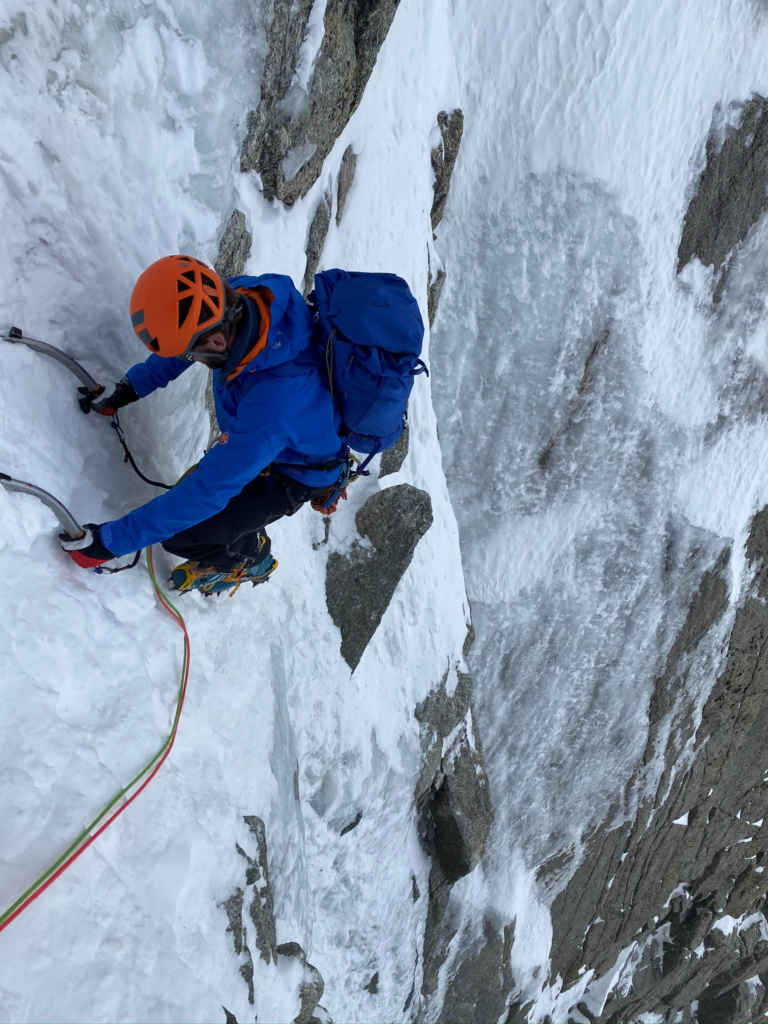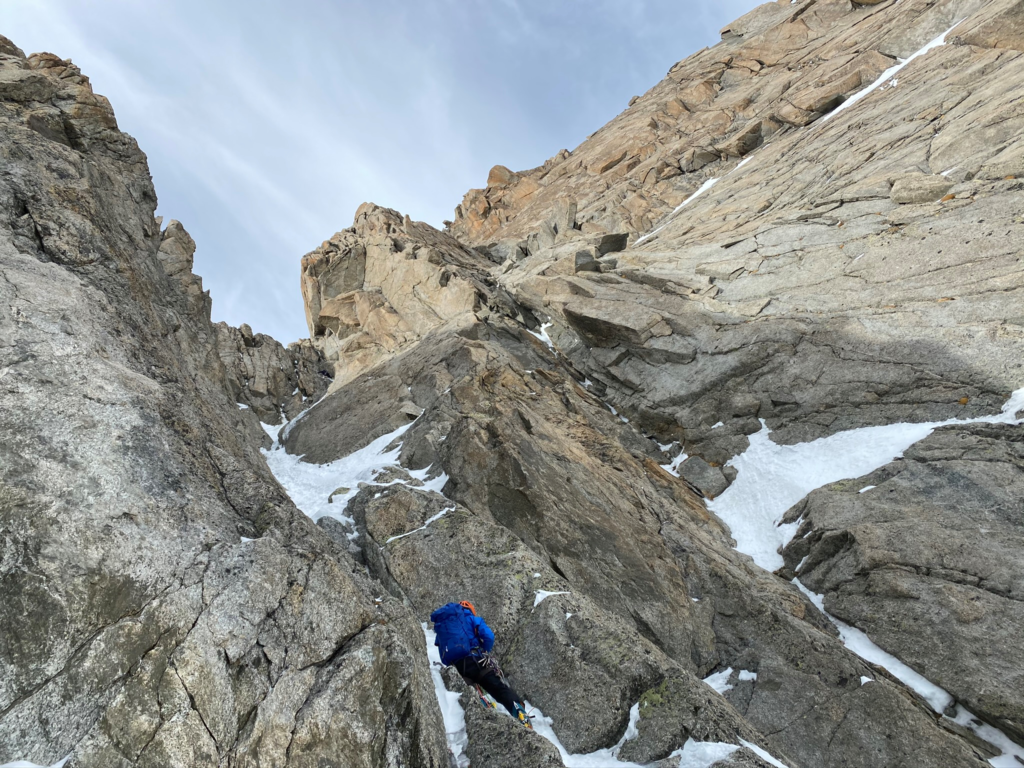 Of course this trip was way too short, but as a young father, just after a 7-months fulltime climbing trip and with two other planned skiing trips, this was the best that I could get. In retrospective, we should have stayed for weeks, before 'the virus' hit us and we had to stay home..