Eiger – Mittellegi Integrale
Wanne climb the mittellegi ridge on the Eiger with me? – Mark asked me a year back.
Of course, I replied, but why not do the whole ridge instead of just the last part? We agreed and a plan was made..
Due to all obligations serious life has for a young father, I only had time for one 5-day 'on my own' trip this summer.. With too many wishes and friends I would love to climb with, of course this sucks!! But -note to self- still a luxury!
When we arrived in Grindelwald at the beginning of August, the weather would be 'so so', with rain, thunderstorms and snow predicted every afternoon, except the 1st day. However, this perfectly fitted in our planning -given everything would go as planned- but no room for mistakes or being too slow.
On the first day, we had to hurry a bit to get the last train to Alpiglen (1.616m) from where we started to walk and scrambled to the Ostegghutte at 2.317m. We started walking at around 4:30PM, on a beautiful trail along the left part of the most famous north face in the world.
My new shoes soon unfortuantely delivered a nasty blister on my left heel, which hurted the walking, so I was happy we soon reached a steep klettersteig for the final 200 meters of scrambling to our eagles nest for the night. What a great hut! The hut is fully supplied (drinks, fuel, topo's, etc) and the payment is based on trust: putting your money in a box. We had it for ourselves that night and eated and drunk beer in the evening sun. Superb views over Berner Oberland. I truely recommend everybody to sleep here once..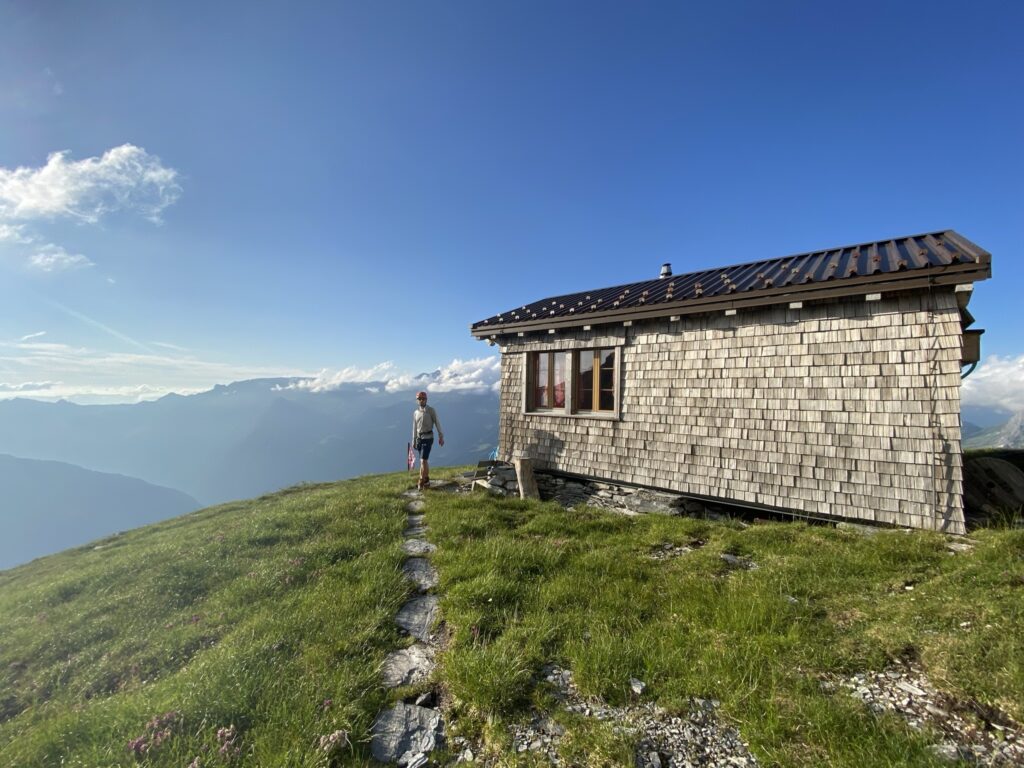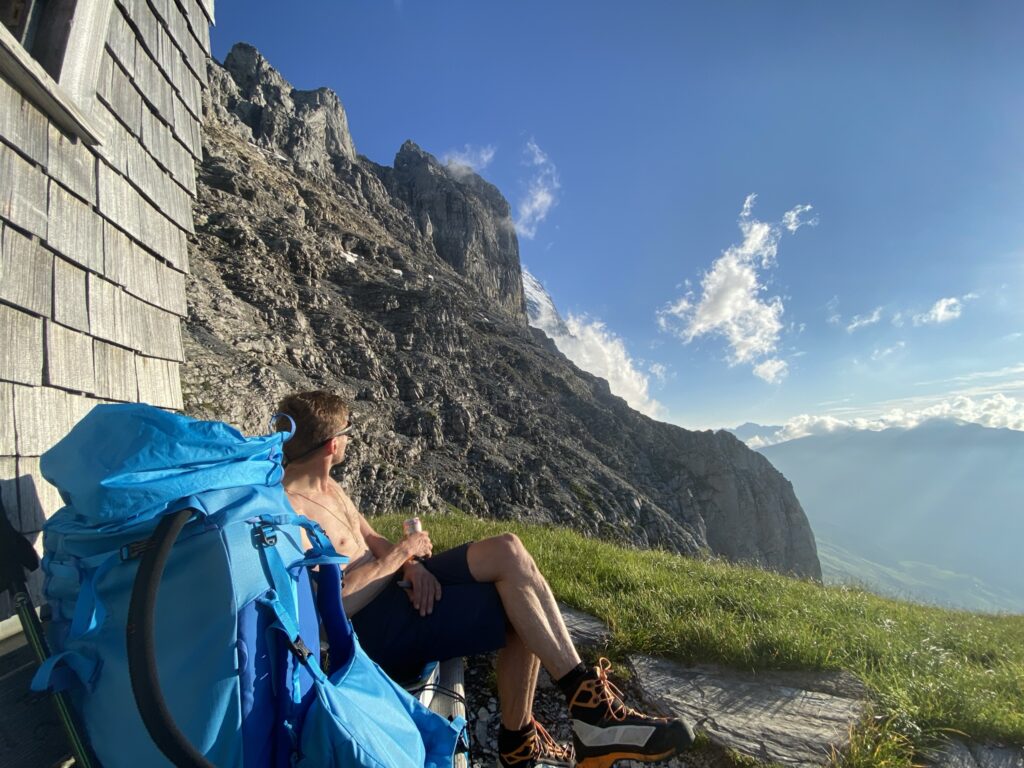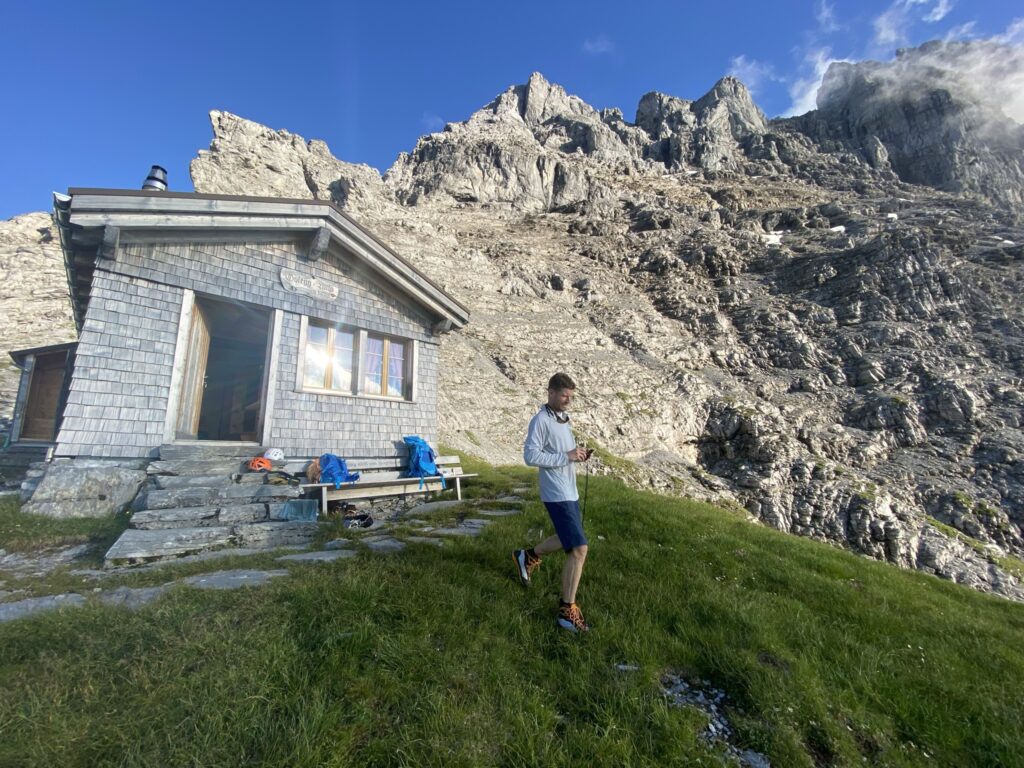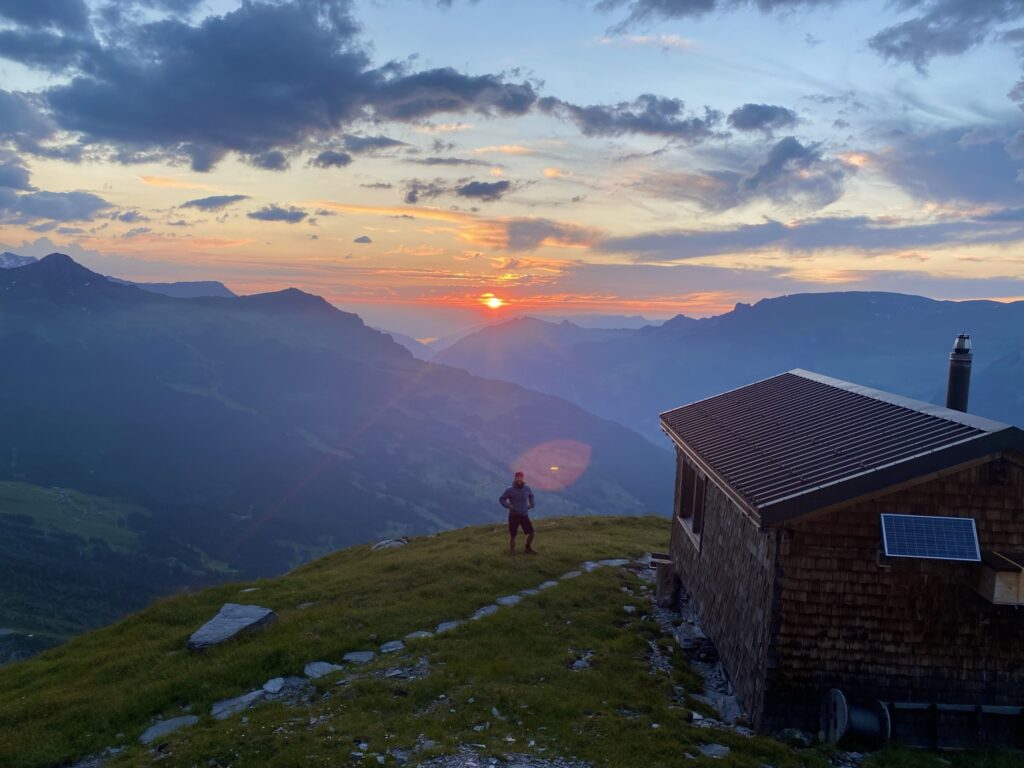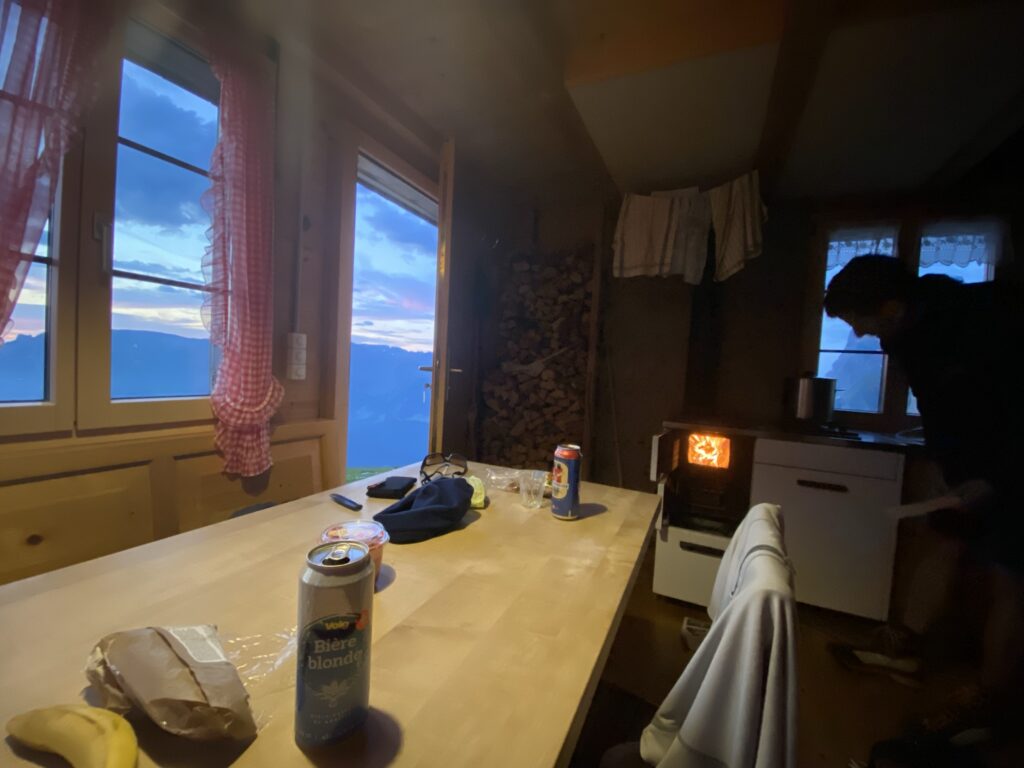 The night Berner Oberlands' fair share of thunder and rain was delivered. The next morning, when we got up at around 5:30AM, the rock face behind the hut was complety wet. We had to wait another hour after breakfast to let it dry a bit before starting the climb.
Today's bad weather was predicted at around 3PM and we would like to arrive in the Mitellegi hut with some margin. So we hurried a bit.
The first part of the route to the saddle was sometimes a bit hard to find but basically you can climb almost anywhere. However, the rock quality was very bad and it was still wet so concentration was required..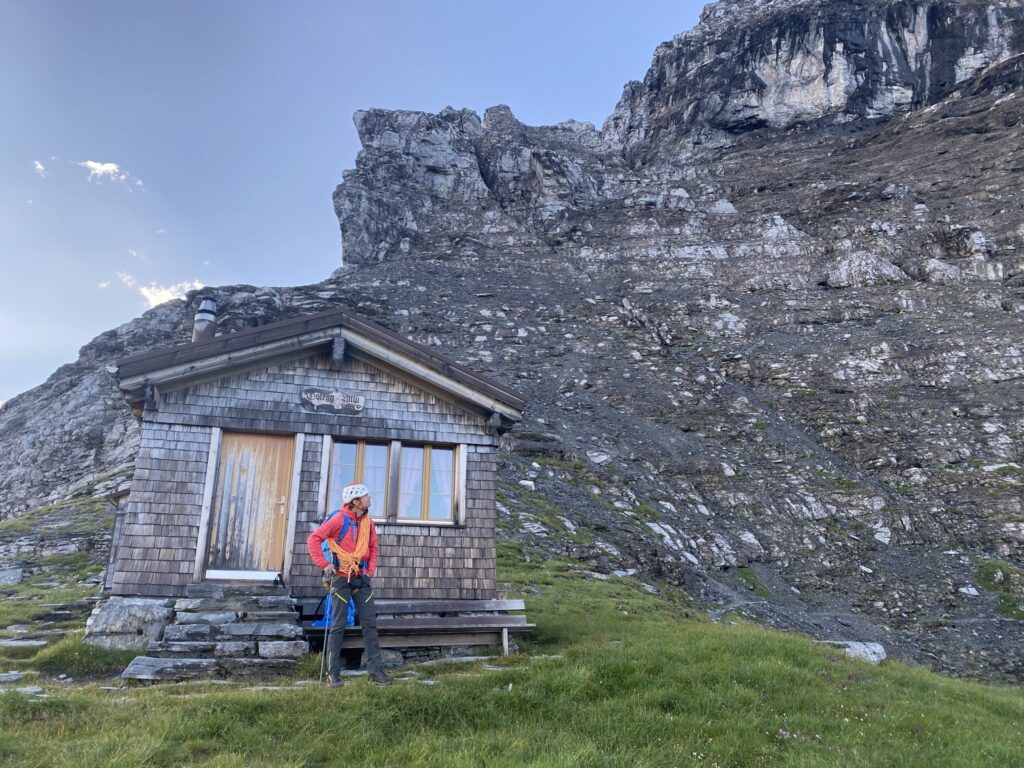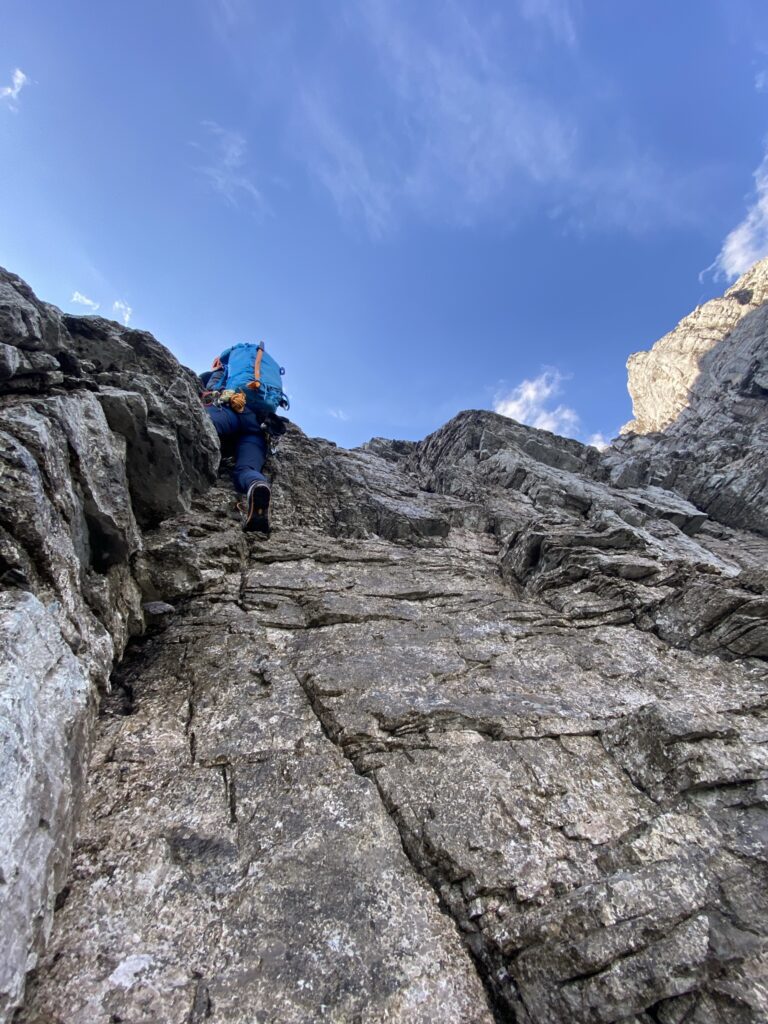 From the saddle onwards there's a lot of ridge scrambling and some rapelling before entering the 'crux' of the route, two pitches of 5c-like climbing with bolts. We had braught sportclimbing shoes just for these two pitches..!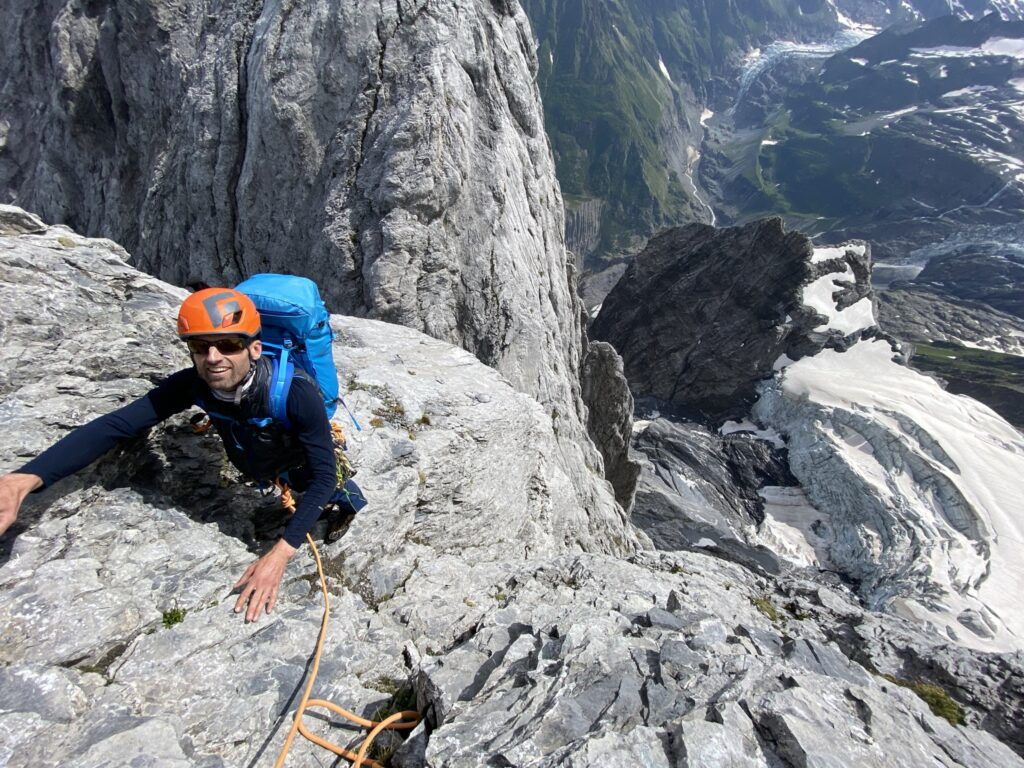 This part was followed by a lot of scrambling and narrow ridge-walking. Never difficult, but always concentrated we moved on. The rock quality was bad and there's a high fall-to-death potential in this type of terrain.
And then at around 13:30 we were welcomed very friendly by Mirjam, the Mitellegi's hut warden. It was just us and four other climbers this night, so it's a very relaxed atphosmere. We enjoyed the views and conversation untill the first raindrop falls and suddenly there's rain, hail and thunder. So good to have a roof above our heads! 😉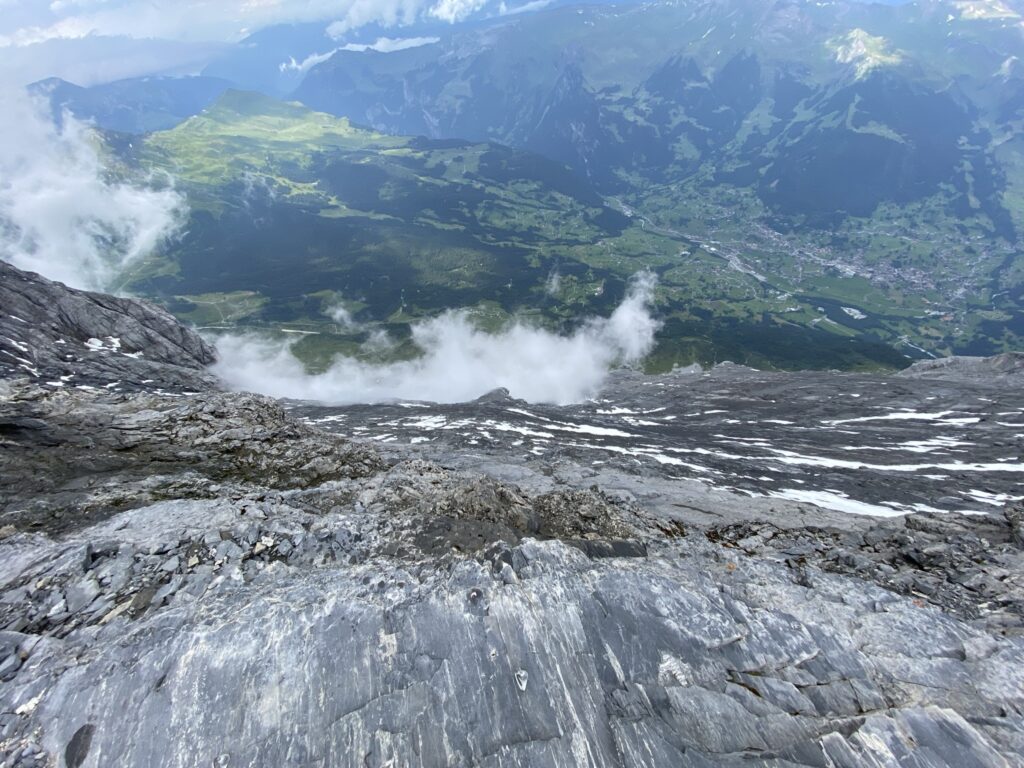 The next morning started at around 4AM. Again, we were not in a hurry too much: the rock of the first part of the route seemed to be partly covered in a thin layer of ice. We let the other two rope teams go first. Although there are some fixed ropes in places, it's dark, steep and serious 😉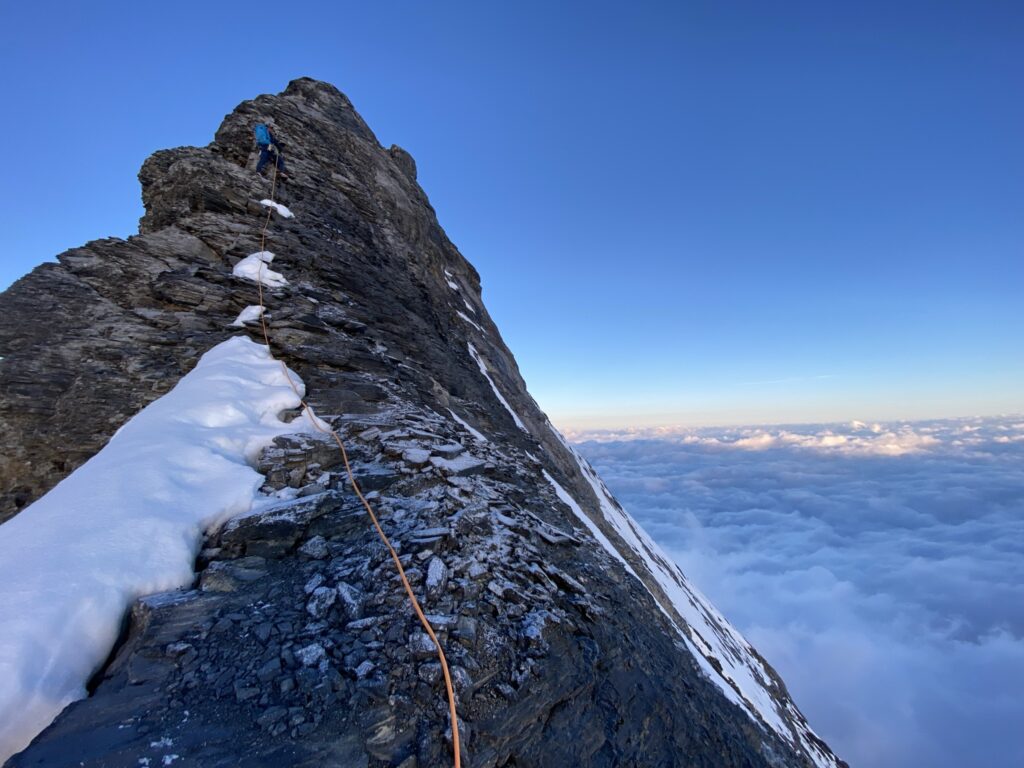 On a running belay we kept each other permanently busy and covered the steep terrain of the ridge. Views and ambiance were breathtaking, but as usual the focus was on the next few meters.. Finally, we reached the upper part where the slope angle decreased and we find ourselve on the final snow ridge towards the summit. I remembered this part of famous drone or helicopter shots of Ueli Steck soloing up the north face.. actually standing there is something different!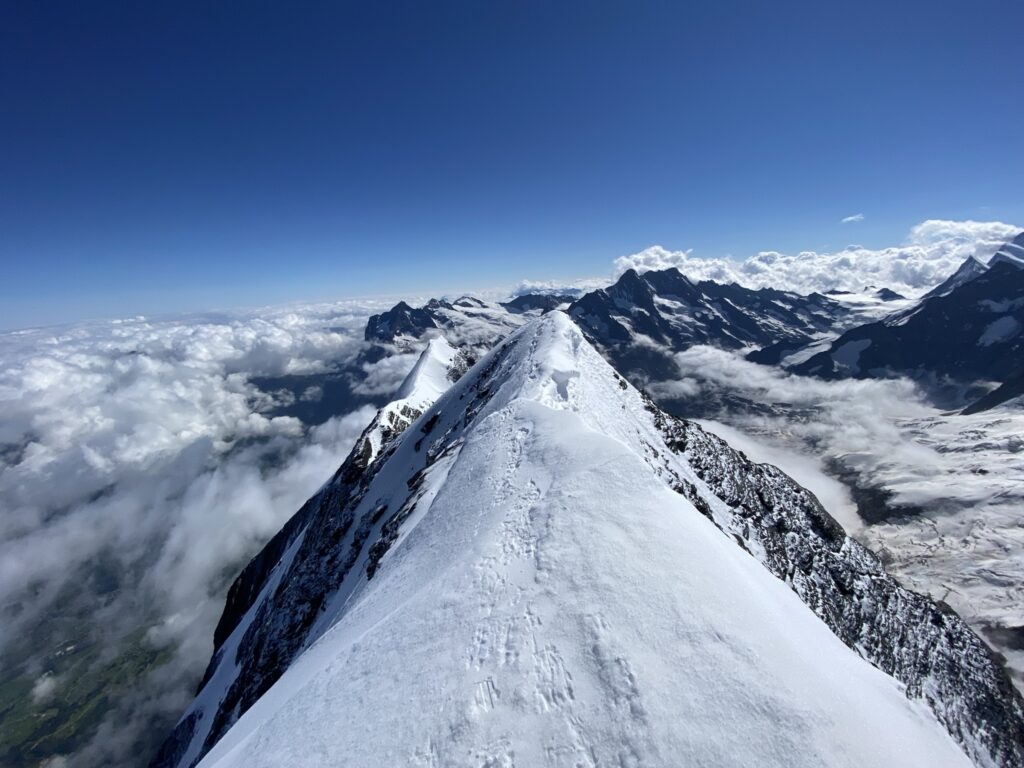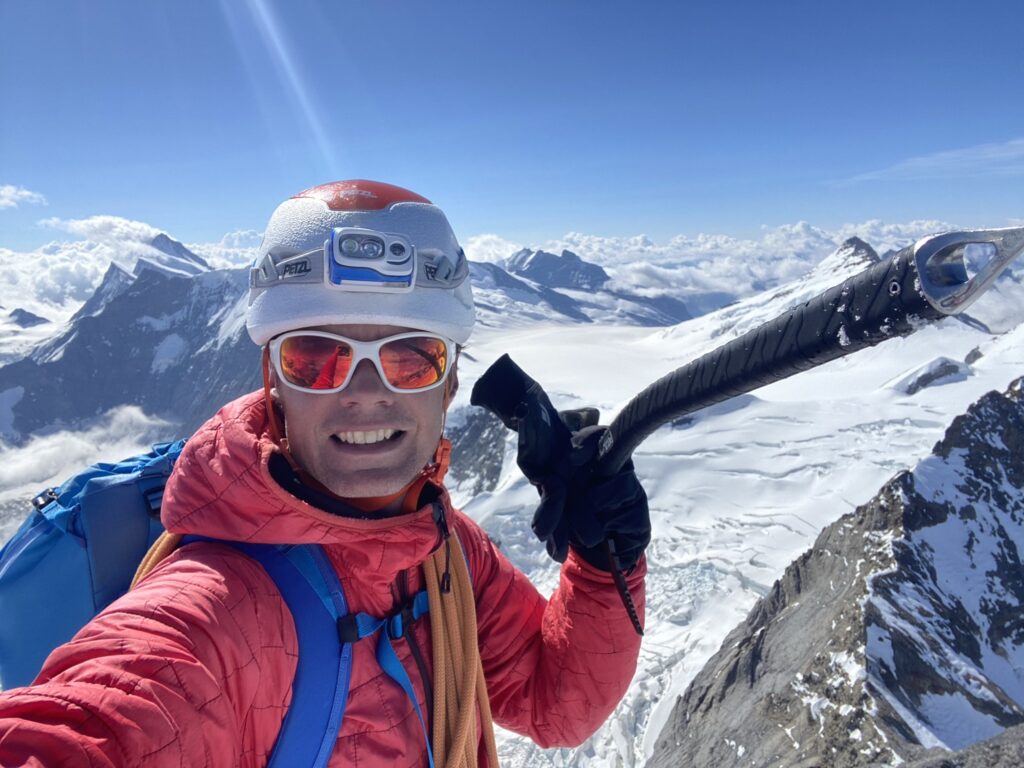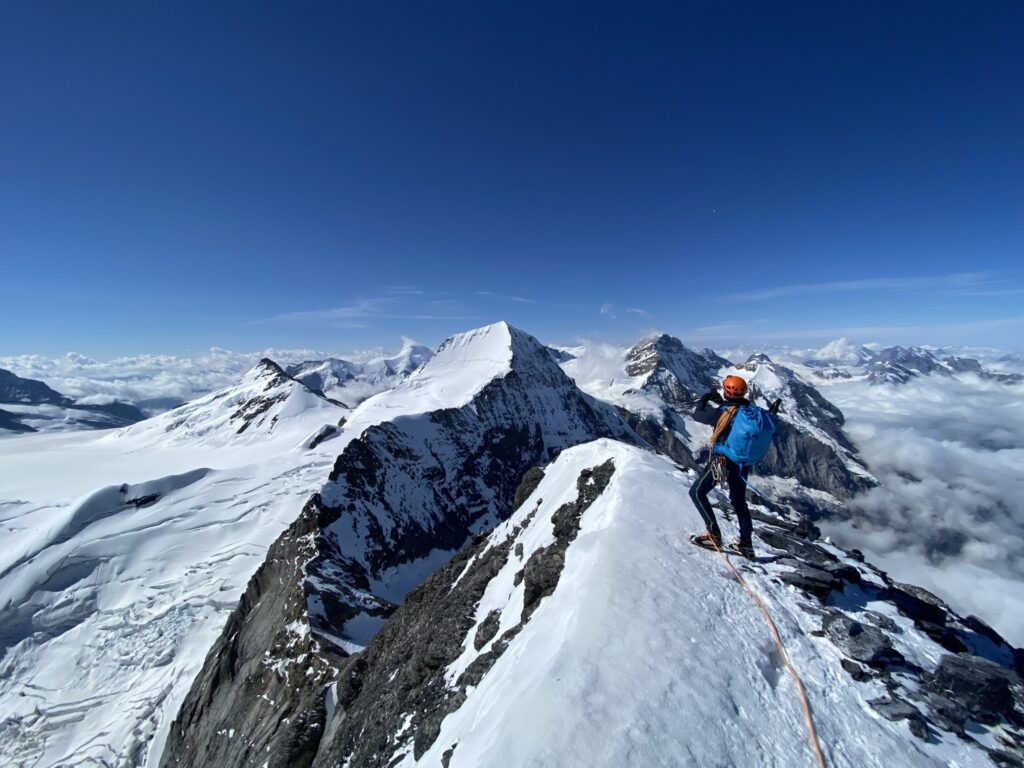 The descent… what to say about it.. Its was long, time-consuming and costly (the train back to Grindelwald ;)). And I got a terrible headache of course once we're 'safe' on the glacier. Thanks Mark for pulling me to the trainstation of the Jungfraujoch, but in general for this great adventure shared together!